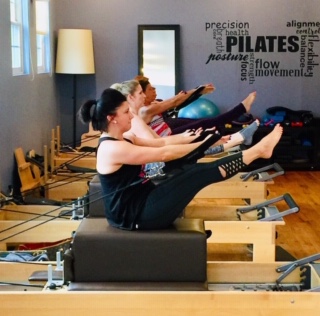 Kim Mazzella is the owner of Reach Pilates. She a certified Core Dynamics Pilates Instructor, a post operative breast cancer exercise specialist, certified through the Pink Ribbon Program, and a Balanced Body Barre instructor. She lives in Roscoe Village with her husband David and their four children.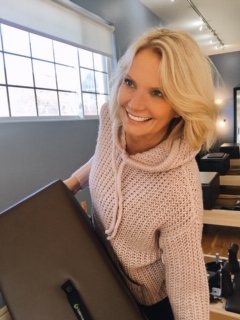 Kim was diagnosed with breast cancer while pregnant with her first child at just 30 years old. She is blessed to be a breast cancer SURVIVOR. After recovering from cancer and chemotherapy she found herself looking for a new way to exercise. A former model and commercial actress, Kim was always interested in staying long and lean.
OWNER /PILATES INSTRUCTOR
After cancer and giving birth to 4 children she decided to take her Pilates practice to the next level. She studied under Michele Larson with the prestigious Core Dynamics Pilates teacher training program and became certified in 2005. Kim is a funny, positive and inspiring teacher that understands the needs of a busy woman. She will create a customized athletic work out to meet the individual needs of her clients. Kim feels that the key to a successful studio is to keep it friendly, welcoming, positive, and fun. Reach Pilates is all of that and much more.
Lynn Castiglioni  has been teaching pilates for over 12 years. She started taking pilates as a student after she was diagnosed with three herniated discs on the recommendation of her orthopedic surgeon. Strengthening her core would be essential in alleviating her back pain. She fell in love with pilates and decided to become an instructor and now enjoys a life minus back pain. She completed the training program at From The Center and then immediately entered the Core Dynamics program and received her certification in 2001.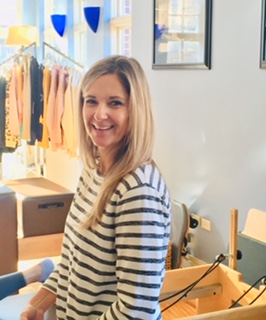 She is a mother of three and has had extensive experience teaching pre- and post-natal pilates learning through her own practice during her pregnancies. Lynn also has a background working with clients in various stages of Parkinson's and believes that pilates movement is a great complement to their current exercise program.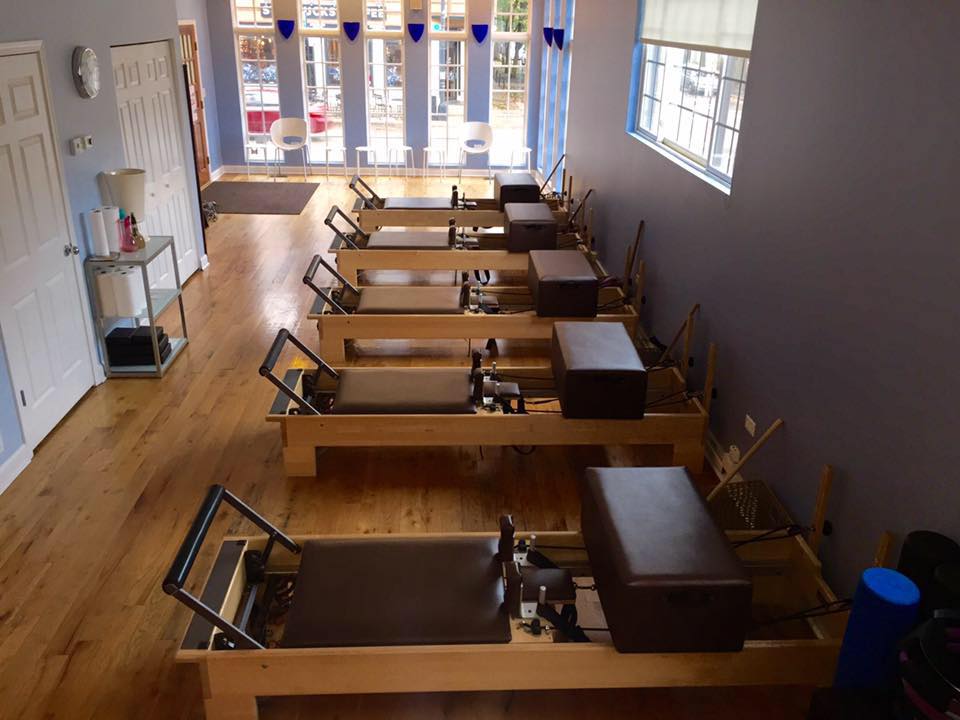 She is a member of the Pilates Method Alliance and Idea Fit.  She has the experience and knowledge to take on a wide range of clients. She can provide a challenging workout or get a client back into shape post baby or injury. Lynn is a wonderful, caring teacher who listens to the needs of her clients and will put together a plan to for maximum success.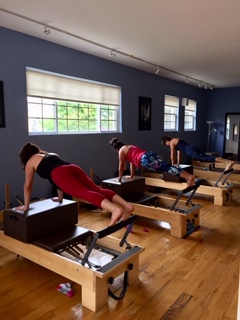 Margaret Guira  is a certified Core Dynamics Pilates Instructor. She lives in the Roscoe Village neighborhood with her 3 daughters. She started taking classes with Margeaux Raymond and immediately fell in love with the results and benefits pilates can do for your body, including your back and abdomen.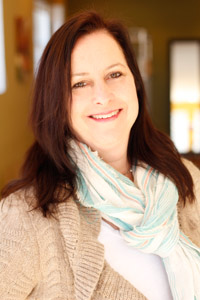 She entered the Comprehensive Core Dynamics training program and became a certified instructor in 2005. Margaret loves teaching and has a wide range of clients at Reach pilates from teenagers with knee injuries, pre- and post-natal women, clients with back issues, and clients in various stages of Parkinson's disease
She has a laidback but serious approach to her teaching. Some Pilates studios tend to be intimidating and stuffy. Margaret wants you to know that Reach Pilates is a welcoming friendly neighborhood Pilates studio.
Molly Barnes first discovered Pilates while studying dance in high school and college. She has been teaching Pilates in Roscoe Village since 2008.  She is a Qualified Fletcher Pilates teacher and received her training from the prestigious Ron Fletcher Comprehensive Program of Study where she was one of the first of 3 to graduate from the program's inaugural class in Chicago.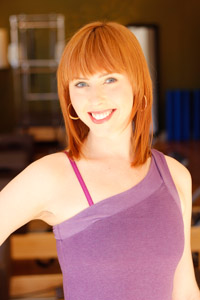 As a Fletcher Teacher Molly has been afforded many opportunities to study with several Master Teachers including the late Ron Fletcher, Pat Guyton, Susan Salk and Mary Bowen. She prides herself on her technical and athletic group classes and her form focused private sessions.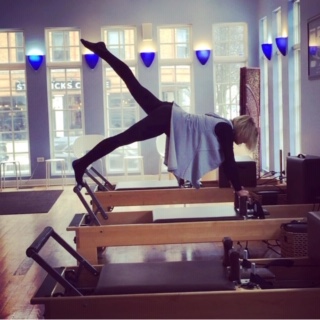 Molly also holds a certificate from Healthy Mom's Prenatal Fitness and is considered an expert in the field of Perinatal Pilates. Molly has been part of the Reach family since 2011.  She truly believes Pilates helps people to connect to the health of their body and also to the people in their community.
When she is not doing the 100, Molly is an avid practitioner of Ashtanga Yoga, and gardener. She and her family are proud residents of Rogers Park.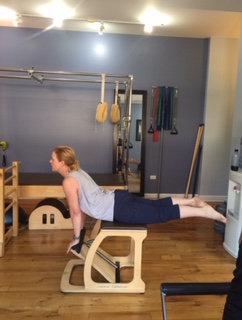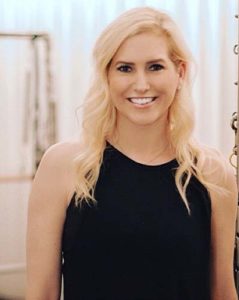 Brittany first tried Pilates on the recommendation of her physical therapist after a back injury. She instantly fell in love with it. Now, as a Balanced Body Pilates reformer instructor, she teaches classical Pilates with a modern twist. Brittney's incredible passion for Pilates comes through in each and every class and inspires her students to new heights.